Nuts and dried fruits are some of the most consumed and popular snacks, and thus, stylish and durable packaging should be used to value and maintain the quality of such products. In this paper, some important points about containers are presented, and at the end, the best type of nuts and dried fruit packaging is introduced.
1. Nuts packaging ideas
1.1 Polycrystal nuts packaging
One of the ideas for nuts and dried fruit packaging is to use polycrystalline containers. Due to such features as high durability, eye-catching design, low weight, etc., polycrystal container is very suitable for covering sensitive and luxury products such as saffron, nuts, dried fruits, and cardamom.  Employing the latest world standards and using the best raw materials, Sadaf Pack Company offers polycrystalline containers suitable for exporting nuts and dried fruits.
1.2 Metal storage containers for nuts and dried fruits
Metal boxes have long been used to package food. Due to their suitable weight, high durability, variety in design, the possibility of printing with desired design, etc. metal boxes are very suitable for packaging nuts. Using the best raw materials along with smart devices, Sadaf Pack Company offers you the best metal boxes for covering nuts.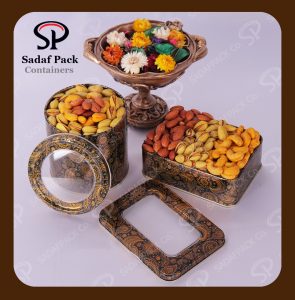 1.3 Traditional nuts packaging
One of the simplest and inexpensive ways to package food products is to use plastic and offer them to the market in bulk. This method of packaging is more common in Middle Eastern countries and has been used since ancient times. However, this type of food packaging has problems such as not observing the required hygiene, food sticking to the plastic box due to its electricity, food spoilage due to air penetration, and improper color and transparency. Sadaf Pack Company has solved these problems in its products and offers you economical packaging by offering the best, hygienic, anti-spark, and durable nylons.
1.4 Cardboard packaging for nuts and dried fruits
The fourth and final example of nuts packaging is the cardboard box. Due to their low cost, cardboard boxes are very popular like plastic packaging. Cardboard packaging has low durability and loses its quality by applying pressure and exposure to light and moisture. There are limitations in cardboard packaging such as limited printing and small volumes, and in some companies, it is observed that they produce low-quality and non-standard cardboard packages. Sadaf Pack Company's cardboard packaging is one of the best inderboard papers that is very hygienic and more durable than other goods and takes good care of products.                                     
2. Nuts packaging machines
Humans use special robots and machines for ease of work and greater accuracy. In the following, two of the most widely used covering machines for nuts and dried fruits are presented and their advantages and disadvantages are examined.
2.1 Nuts vacuum covering machines
In this difficult time when we are all afflicted by the COVID-19, hygiene is a priority. One way to isolate food products after production is to use vacuum devices so that air does not penetrate the nuts packaging and maintain their freshness. These devices use heat to wrap the product in plastic or cardboard boxes and make the packaging safe for the product.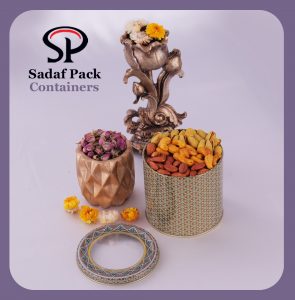 2.2 Nut packaging machines
One of the challenges for food companies is uniform packaging. Manpower increases the error rate and reduces the quality, but the use of machines solves this problem and provides uniform and intact covering, and saves time. 
3. luxury nuts packaging
One way to attract customers is to use luxury packaging. Luxury packaging is offered in different models with relatively high prices. Luxury nuts packaging is mainly used in high-consumption countries, such as Saudi Arabia, UAE, etc.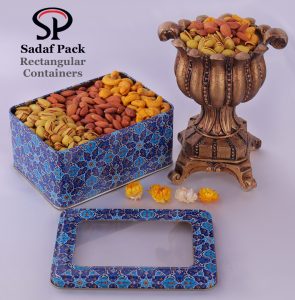 4. Nuts packaging in different countries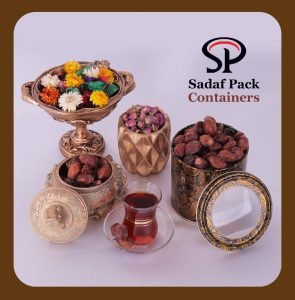 4.1 Containers for storing nuts in Arab countries
The Arab countries are very interested in products such as saffron, dried fruits, and dates, and thus, the nuts packaging boxes are highly consumed in these countries. These products in Arab countries are very popular such that they use luxury boxes for gifts.
4.2 Nuts packaging in European and American countries
Nut packaging has recently become popular in Western and European countries, and indeed, there has been a lot of progress in the packaging industry of this precious product. European packaging is generally very simple and economical and covers a limited volume.
4.3 Containers for storing nuts in Eastern countries
In countries like China, Japan, and Korea, the dried fruit packaging is mostly metal and wooden. However, their quality is very low, and there are a lot of problems with Chinese and Korean cans.
5. Nuts packaging trade
Nuts packaging is mainly used in countries that are the producer such as Iran. The purchase and sale of nuts are not limited to these are ceountries and are used in other countries that like nuts and dried fruits. Manufacturers of nuts and dried fruits during the COVID-19 pandemic face many difficulties, and the production of their products has faced many difficulties, including the lack of raw materials and their high cost, and the shipment of goods under difficult conditions. The covering of products such as nuts and dried fruits has faced many difficulties.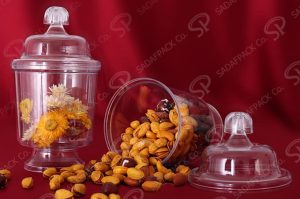 6. Conclusion
As mentioned, in order to preserve and value a precious product, stylish and high-quality packaging should be used. Nuts are packaged in four ways: polycrystalline boxes, metal boxes, paper boxes, and plastic boxes. Due to such priorities as beauty and elegance, high durability against shock and moisture, the possibility of printing the desired design, and high variety in design, metal boxes in Sadaf Pack Company are the best idea and method of nuts packaging for exporters.
more videos on SadafPack YouTube
Dried Fruits & Nuts Metal Containers
The Material Of Saffron And Nut Packaging
This post is also available in: العربية (Arabic)