There is a broad variety of pastry packaging containers. Nowadays, multifarious food products are supplied in the consumption market, store shelves, shops, and supermarkets. The packaging of a product is the only thing that can attract a customer towards a specific product among other similar products on the supermarket shelf or in a store. A products' packaging can grab the consumers' attention or it can even prevent the consumer from purchasing that product. As we can see, the type of packaging can be beneficial in attracting customers' attention to a specific product. Accordingly, the packaging is the first thing that the customer pays attention to when they see a product.
The products that are always the focus of attention in the grocery stores and confectioneries are delicious pastries such as various types of cakes, biscuits, and desserts, traditional pastries like Baklava, and modern pastries such as cookies and chocolates. After choosing the kind of pastry we want, its type of packaging is the second item that attracts our attention to a specific type of pastry or chocolate and makes us choose or buy that pastry. The more appealing and beautiful the packaging, the more we are inclined to buy that pastry.
Now there is a question; are you thinking about opening a confectionery, have you ever decided to sell your homemade cookies, or have you ever thought about which pastry packaging container is suitable for your product that can display your confectionery product better and guarantee its future market? In the present article, we will introduce the multifarious types of pastry packaging containers and chocolate packaging containers.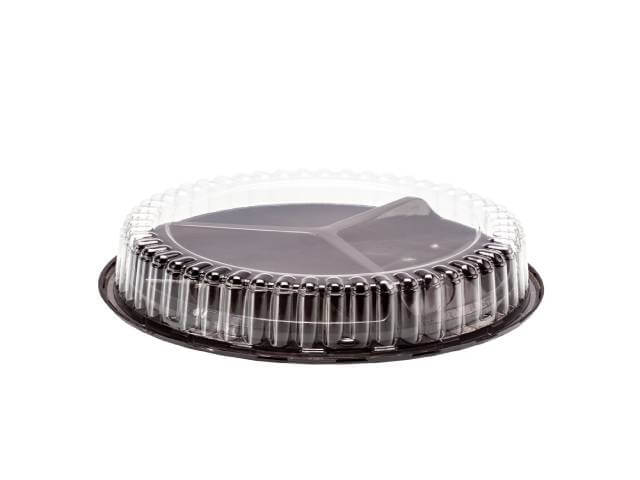 Introducing Different Types of Pastry & Cake Packaging Containers
Among the various types of packaging, poly-crystal or cardboard packaging containers are the most appropriate packaging for cakes. There are different poly-crystal packaging containers in a variety of sizes and shapes such as circle, square, or semicircle and each can be used based on the shape of the cake.
These poly-crystal containers have transparent lids to display the shape and beauty of the cake and at the same time, they have air seals to prevent penetration of air into the packaging container, which keeps the cake fresh and healthy for a longer time, preserves its taste, and increases its shelf-life.
cardboard boxes are among the suitable packaging containers for pastry and they are also used for packaging cakes. These cartons are available in square and rectangle shapes. In some of these containers, the upper surface is made of clear plastic mica to let display the cake.
However, it appears that the clear poly-crystal containers can show the beauty and design of the cake to the customers and consequently, boosts your products' sales.
Another important factor in packaging cake and pastry is taking into account that it should be easy to take out the cake from the box without damaging its appearance and texture.
One of the various types of pastry packaging that can fix this problem is the disposable crystal platters, which can preserve the product's freshness and its shelf-life plus display the shape and beauty of the pastry. On the other hand, using this container helps take out the cake intact and without any damages to its shape and beautiful appearance.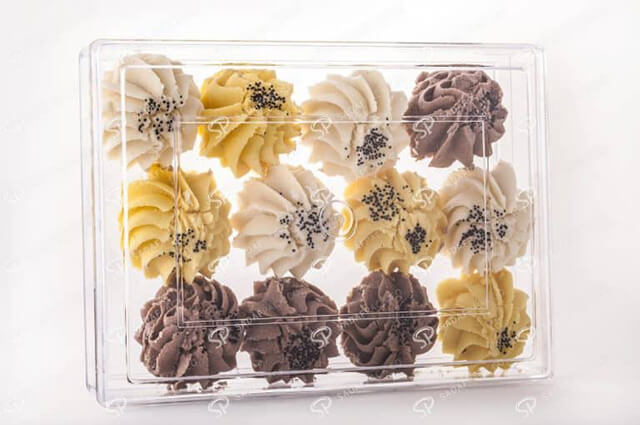 Introducing Different Types of Cookie & Chocolate Packaging Containers
Other delicious pastries that are popular with people of every age are cookies and chocolates. Cookies are dry pastry sweets that have a longer shelf-life. The question is that are the same containers used for packaging cakes appropriate for packaging cookies?
Certainly, poly-crystal and cardboard packaging containers for the cake are not good options for packaging cookies and chocolate. cardboard boxes can be a good strategy for preserving cookies. cardboard boxes are good for the environment as well and cause no damages to the environment. Besides, they are big enough to keep a large number of cookies. For chocolate, regarding its size and the number of chocolates in each packaging, a variety of chocolate packaging containers can be designed.
Another important factor about cookies and chocolates is that kids love them. Maybe this can be used in selecting the cookie and chocolate packaging containers and choose the containers that attract children's attention.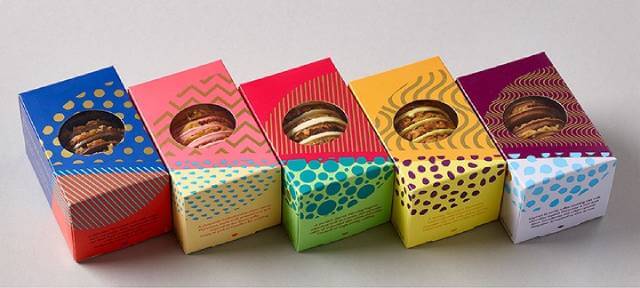 Various Types of Baklava & Traditional Pastry Packaging Containers
Baklava is one of the traditional and most delicious pastries in Iran. Its beautiful shape, shiny, tempting, and appetizing appearance catches everyone's eyes. However, the most crucial factor in persuading the customers to buy a package of Baklava among the different types of pastries and also Baklavas in confectionery is its packaging container design.
The more the packaging of Baklava displays the quality and freshness of the product, the more it is likely to be purchased. But what type of container is suitable for packaging Baklava?
Certainly, one of the most important characteristics of every pastry especially a traditional pastry such as Baklava is its freshness. Therefore, choose a container for preserving Baklava that can prevent it from getting dry. If Baklava pastries are placed next to and on top of each other in rows they are less likely to be disposed to air and consequently, they can preserve their freshness and have a longer shelf-life.
Besides, using tin-box packaging containers without any holes for penetration of air or carton containers with beautiful designs can be suitable for preserving Baklava or any other product. It should be noted that since the customers of Baklava consider this pastry as a traditional and authentic pastry, they prefer products that can perfectly display this characteristic. Thus, in designing packaging containers for traditional pastry such as Baklava, try to use traditional and authentic designs such as Khatam-Kari or other old patterns. This can be effective in attracting customers. check out our Pinterest for more than 10 patterns for Sadaf pack company's tin-boxes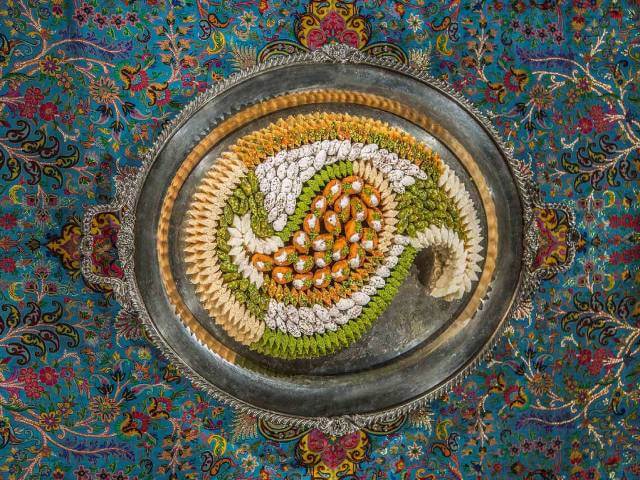 more videos on SadafPack YouTube
more photos of pastry packaging containers on Pinterest
You may like to read these article: