The pivotal role of packaging in saffron exports is undeniable. Being one of the producers of premium quality saffron in the world, Iran has not yet been much successful in international markets due to the lack of proper packaging and presentation. On the other hand, some countries have been quite successful in presenting other countries' products in the international markets just by using attractive packaging and comprehensive catalogs, obtaining highest ranks and benefits in the sales. Therefore, paying attention to saffron export packaging is a key point in the global competition.
to buy poly-crystal saffron containers or for more information contact us on WhatsApp: (+971)-5030 580 98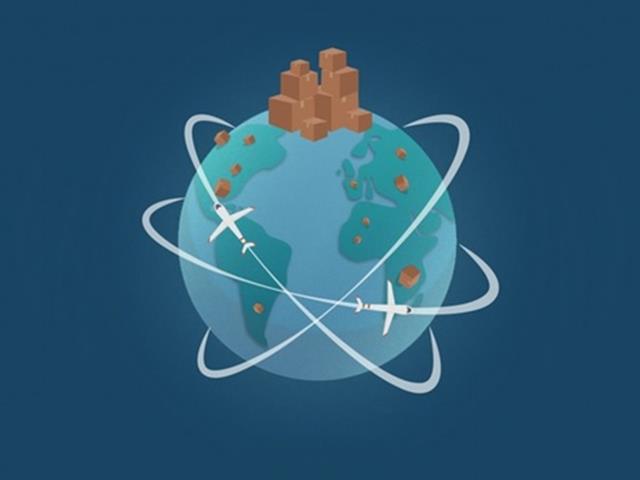 How to pack saffron for exports?
In order to pack saffron for international markets, the packaging should bear various features. Some of these features are provided here. Bearing these essential points in mind and observing the standards of saffron export packaging will increase the probability of success.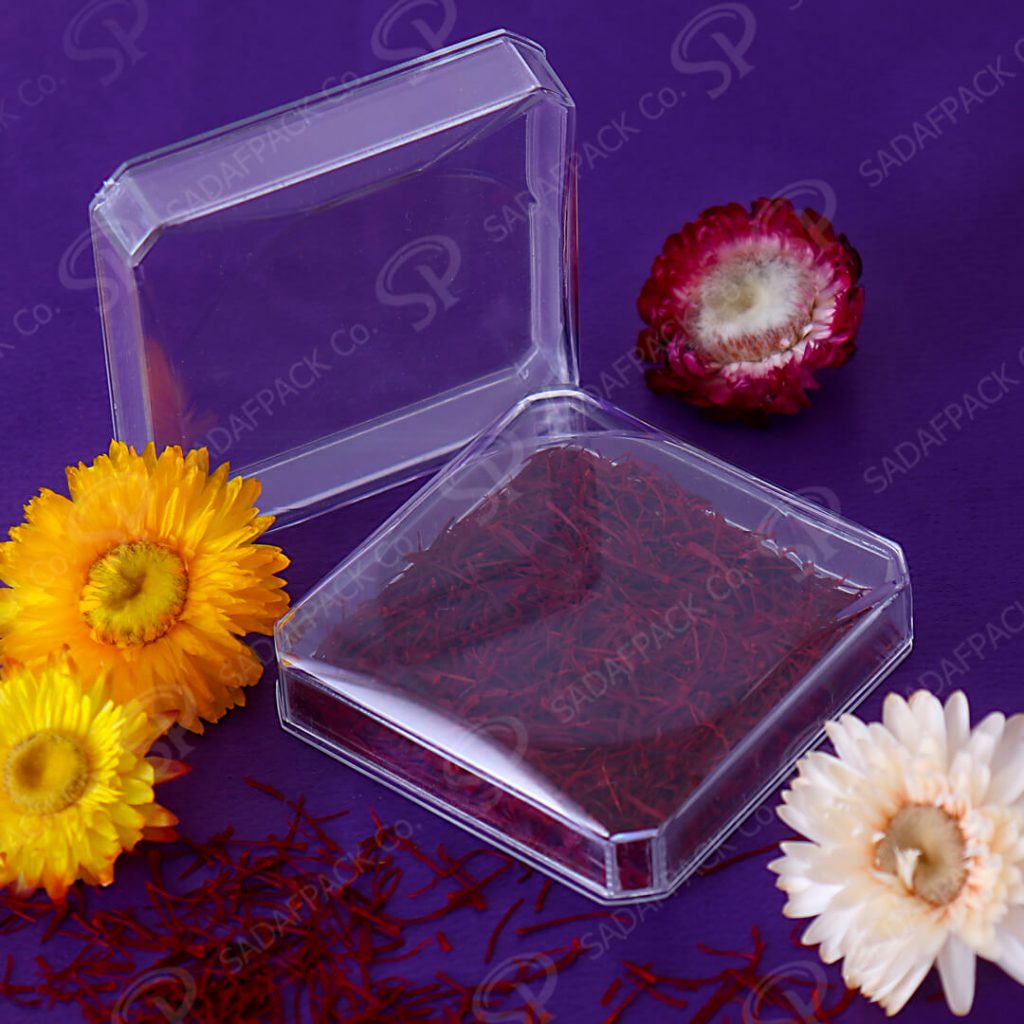 Good Saffron Export Packaging should
Preserve the Quality of Saffron
The saffron exports packaging should preserve its safety and quality. Given the longer time for the shipping of exported saffron and the possibility of any spoilage, bacteria growth, molds, etc., packaging protocols for exports must be observed in order to improve the quality of exported saffron.
By observing packaging protocols, appropriate quality is delivered to the end user.
to buy poly-crystal saffron containers or for more information contact us on WhatsApp: (+971)-5030 580 98
Be made of Approved Raw Materials
It is essential for the packaging not to spoil the quality of saffron. In some cases, packages are made of materials that could be potentially hazardous over time when they come into contact with air or light, as they have some emissions that spoil the quality of saffron.
Catalog
A collection of the best packages for saffron
Sadaf Pack Co. is the largest manufacturer of saffron packages in the world that provides services to traders and exporters around the world by offering an unparalleled variety of saffron and dried fruit packages.

Download the Catalog
You might find it useful>preparing saffron for exports before shipping
Since exported saffron travels a long distance for a relatively long time, it may be exposed to various impacts in the shipping process. Therefore, saffron export packaging should be impact resistant.
Packaging aims to preserve the quality and protect the goods in addition to creating value added for saffron. The use of export packages for saffron can, undoubtedly, lead to more sales and even can increase its value. Many people are willing to pay more for saffron, given the value added to it by packaging.
Consider Customer Analysis
Customer analysis and knowing consumers' taste, demands of the society and people's interests in various cultures are considered essential. Accordingly, the selling potential of saffron and the probability of it being welcomed in the target countries can be increased by proper packaging and the use of dedicated export boxes.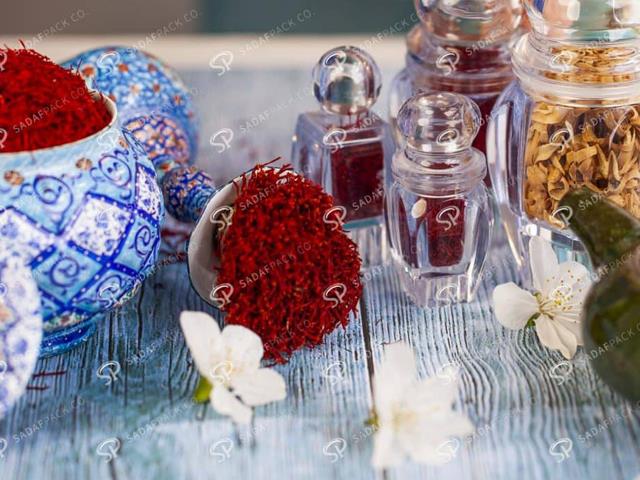 One of the major properties of saffron export packaging is their standard dimensions, which must be in accordance with the rules of the international market. Unbalanced, unusual and sometimes, inaccurate weights eliminate the chance of selling saffron in the international markets. To buy saffron export packaging, you must refer to well-known saffron package producers who are aware of international demands and offer standard products.
You might find it useful> Key factors in analyzing the quality of saffron
Be in accordance with Domestic and International Rules and Regulations
All efforts and costs incurred in packaging saffron for export purposes will be worth it only if the rules and regulations are followed. No export license will be issued in case of violating these rules. Shipping of saffron will be quite easy by observing packaging protocols for export purposes. You just need to observe the rules and regulations throughout preparation and packaging processes.
Include the Details of Product
According to domestic and international standards and rules, the following details should be added to saffron export packaging:
Production Date
Expiry Date
Manufacturing License
Health and Safety License
Product Using Instruction
Ingredients
Producer Commercial Specifications
Producer Address
Producer Website and Email Addresses
Producing Country
These details shall be provided for transparency purposes.
Assorted Types of Saffron Export Packaging
In today's global markets, there exists a major competition between manufacturers and suppliers. In order to gain market share, attention should be paid to the features of packaging in addition to quality of the product. Therefore, diverse and beautiful boxes and packages should be used in accordance with the global and climatic standards of each country.
Diversity in saffron export packaging, in accordance with the affordability in the consumer market, is of outmost importance. Saffron export packaging could be provided in various dimensions made of different materials.
You might find it useful> Role of saffron packaging in exports Therefore, choosing various sizes and weights and providing different qualities of the product suitable for the use of different groups of people can gain you market share among cultures and communities with different levels of income. Diversity in size and weight of packages also affects the shipping of exported saffron.
What are the saffron export packaging made of?
Standard and proper packages for exports are categorized as follows in terms of the materials they are made of:
Crystal Containers
Wooden Boxes
Leather Boxes
Glass Jars
Cardboard Boxes
Plastic Containers
Standard Weight of Saffron Export Packaging
Export containers must hold certain weights of saffron. These containers are divided into the following groups accordingly:
Half mithqal packs (2.125 grams)
One mithqal packs (4.25 grams)
Five mithqals packs (21.25 grams)
Ten mithqals packs (42.5 grams)
This is a key point in standardizing saffron export packages.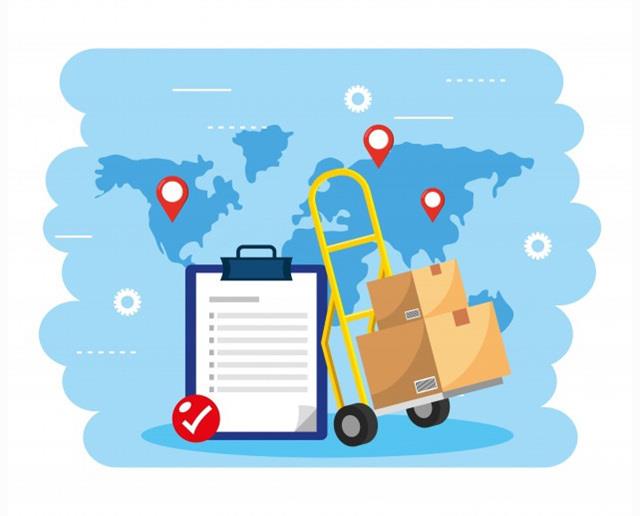 Summary
Saffron exports require meeting various requirements for safety, quality, value of the product and security. These requirements are set to preserve the quality of saffron until it reaches the end consumer. One of the features of saffron export packaging is that it can either help the exporter to deliver quality and authentic products to the consumer or it may cause them to lose capital. Therefore, it is recommended to seek help from the producer of saffron export packages in order to procure suitable packages, as their familiarity with exports will significantly help you.
This post is also available in: العربية (Arabic)