The luxury packaging is used for a variety of products such as clothing, electronic devices, etc. and went down very well with wealthy people in various countries. A valuable and expensive spice like saffron should be supplied in luxurious and beautiful packaging. Luxury saffron packaging is among the most extravagant luxury packaging and on that account it is not economically reasonable for public use or export and is merely used as special gifts. saffron packaging is provided in various designs and types with respect to the geographical location and people's shopping habits in each country. The present article investigates different types of luxury saffron packaging together with their flaws and benefits.
1. Luxury Hard box packaging
Nowadays hard boxes are used in luxury saffron packaging. The hard box is considered as the most popular and most expensive luxury saffron packaging. This type of saffron packaging is popular and used in most places in the world. For instance, in Arabic countries hard boxes are designed in warm and vivid colors with crowded patterns; however, in European countries like Spain, hard boxes are designed in cold colors and simple patterns. Therefore, luxury saffron packaging has appeared in a wide range of various designs around the world. However, hard boxes are high-priced considering their expensive raw material and the high price of printings. The beauty and charm of these boxes have resulted in the luxury saffron packaging's increasing popularity by the day.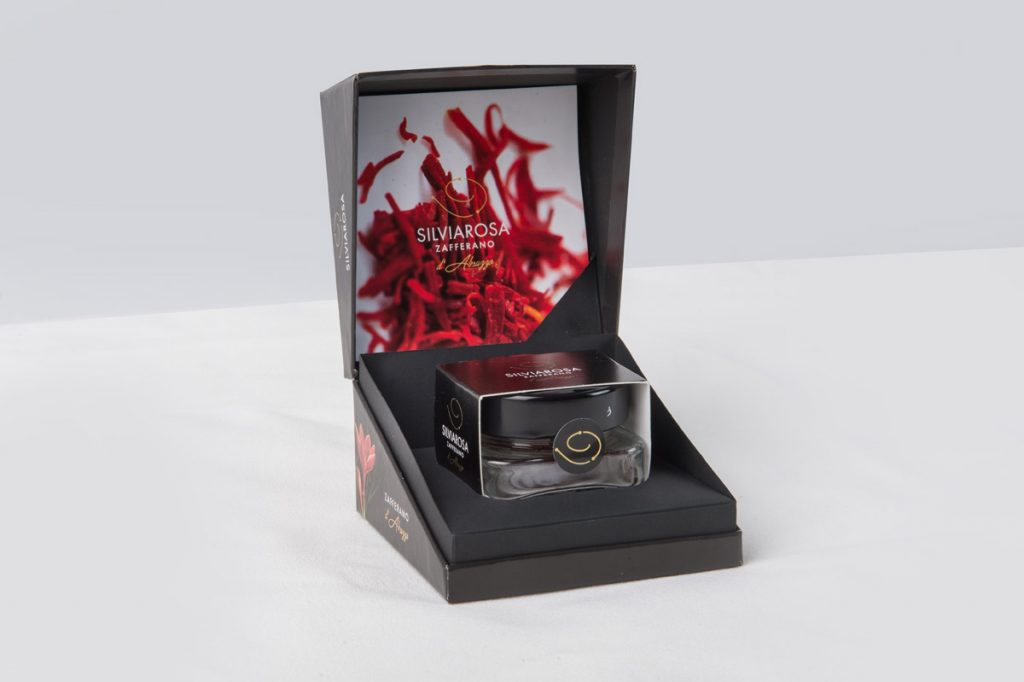 2. Leather saffron packaging Boxes
Another luxury saffron packaging is the leather box. These saffron packaging boxes are usually made of an industrial leather cover and a wooden body. The structure of these boxes is like velvet boxes and the only difference is that their cover is more expensive and luxurious. This type of luxury saffron packaging is most popular in the Arabian countries and using leather as the cover of saffron packaging was well-received by the Arabian wealthy people. Since it is artificial, the cover of this luxury saffron packaging is produced in various designs and colors such as red, white, etc. However, this saffron packaging is very expensive.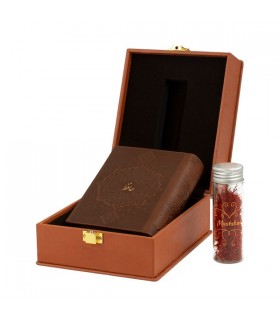 3. Luxury Velvet Boxes
The velvet boxes are included among the luxury saffron packaging, in which saffron containers are supplied on their stand in a box with a velvet cover. The velvet cover comes in various colors such as light blue, dark blue, light red, etc. You can add to its beauty and help to build your saffron brand by printing plaques on the boxes. This luxury saffron packaging is the bestselling packaging in Arabian countries. One of the shortcomings of this luxury saffron packaging is its high weight and large size, which is not economical in saffron export. The Glass Saffron Jars are usually served with velvet boxes in European countries. But the disadvantages of the saffron glass jars are a lot and they are harmful to exporters of saffron in the world.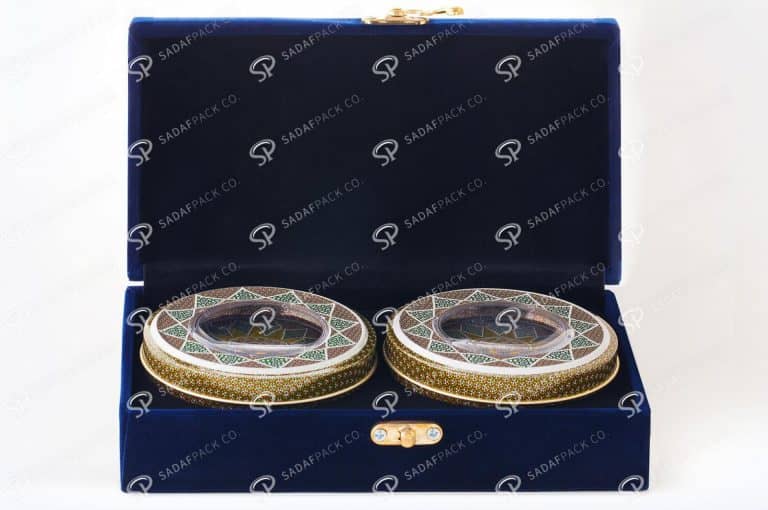 4. Luxury Glass saffron Boxes
The glass boxes might be the latest and most modern luxury saffron packaging. These boxes are manufactured in a variety of sizes and designs. This luxury saffron packaging, which is recently supplied in Europe, is gone down well with customers. You can place your saffron container in this saffron packaging and decorate it with different products. This luxury saffron packaging is fragile due to its glass structure and has limited production. This saffron packaging is not suitable for export and is not economically efficient. This luxury saffron packaging is merely used for exhibitions and special gifts.
5. Wooden packaging Boxes
Wooden saffron packaging that is used as a secondary saffron box is another type of luxury saffron packaging, inside which one or several crystal or metal containers can be placed together with a brass mortar and pestle, etc. In addition to being lighter than the velvet and leather boxes, this luxury saffron packaging has a higher production speed, is more cost-effective, and produced in various colors such as beech, oak, dark, etc. The wooden saffron packaging boxes can be engraved by laser printing, which increases the beauty of your packaging and helps building your saffron brand. This luxury saffron packaging is widely used in East Asia countries.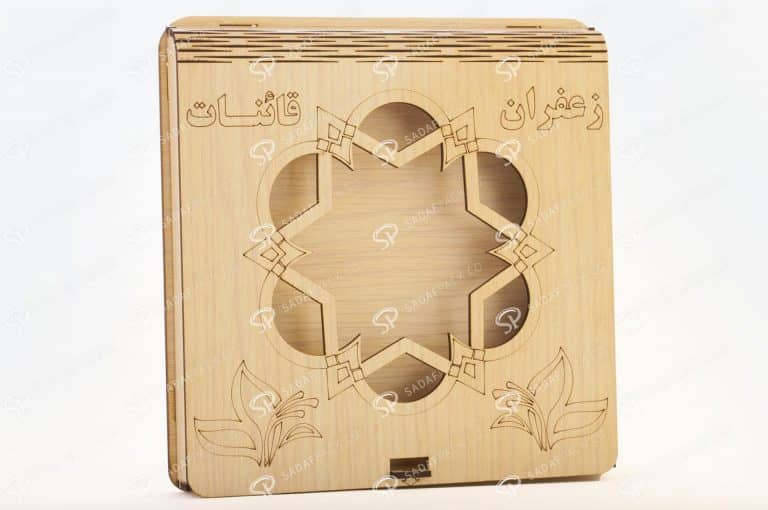 For more information about Luxury Saffron Packaging or any other things just contact us with the numbers and links below:
This post is also available in: العربية (Arabic)