At the past people make saffron powder by hard method, they also wouldn't have a good result. But today saffron trading companies try to offer a better way for that. so they produce saffron mill.
1. What is Saffron Mill?
Indubitably, saffron is one of the most usable spices in the world, and consumption of this worthy and expensive plant is increasing progressively. But saffron is consumed in different ways. One of these ways is milling saffron and using its powder. In the past, obtaining the saffron powder was difficult and it was done by mortar. Nowadays, a practical device is designed to use the saffron powder, called "saffron mill", to obtain saffron or any other spice powder by applying low force.
2. What are the benefits of using the saffron mill?
As mentioned, for obtaining the saffron powder, the mortar was used in the past and we use this modern tool today. There are several benefits to using this device as a replacement for the mortar that we point to some of them:
Uniform powder by using saffron mill
Transparent and resistant body to moisture and dust
Maintaining the aroma, fragrance and freshness of saffron in long term
Long life and appropriate price
Easier and more convenient using in compared to saffron mortar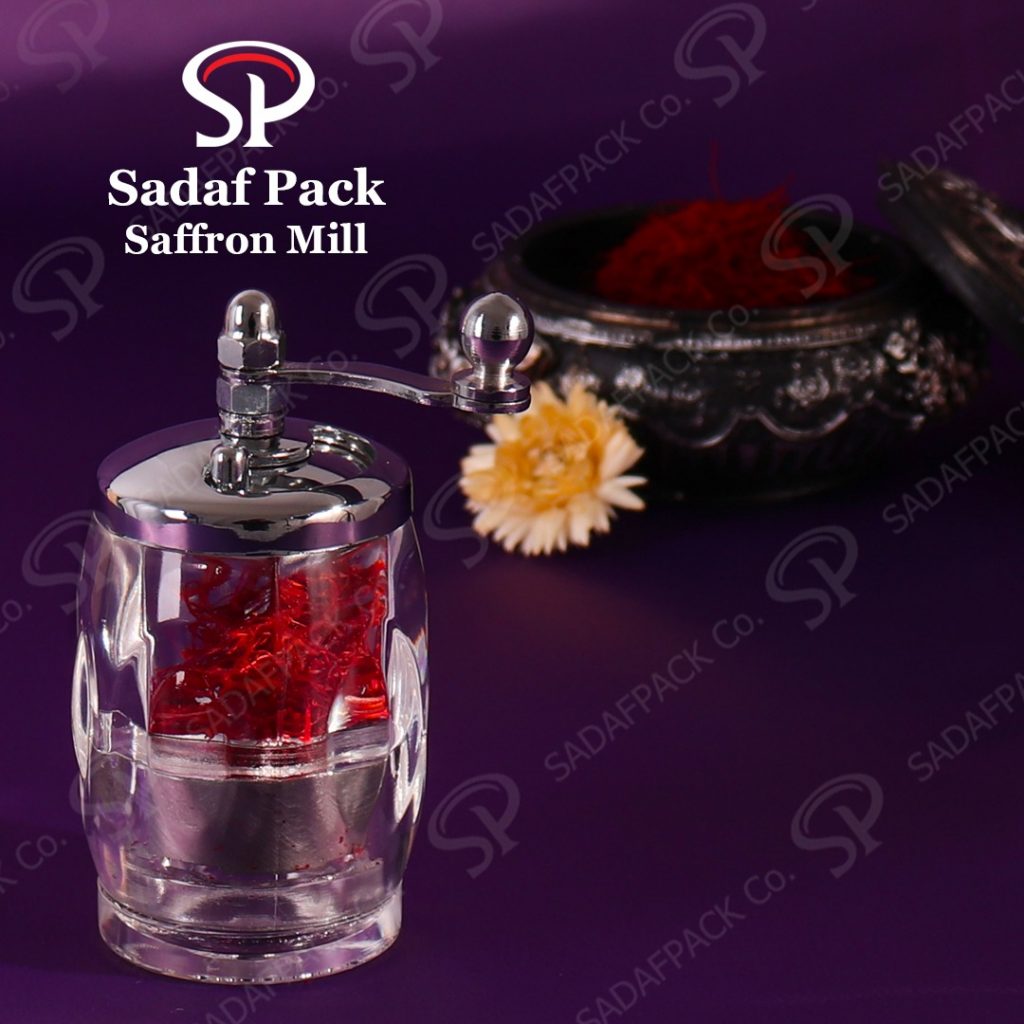 3. Which countries produce saffron mill?
Saffron mill consists of various parts that most of which are made of glass, plastic, and metal. The glassy parts are largely produced in China. According to Iran's rich metal sources, the metal parts of this usable gadget are made in this country.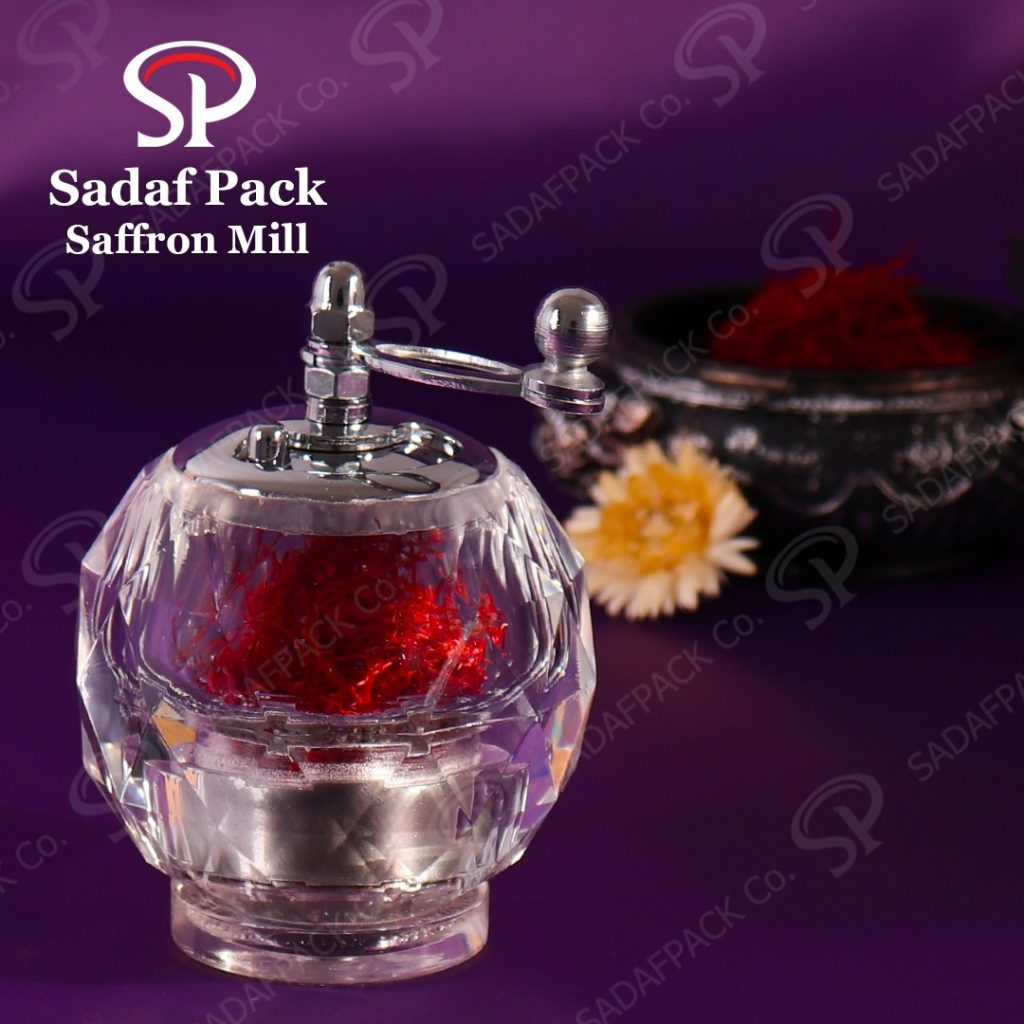 4. The countries which use saffron mill
Saffron mill similar to mortar has many usages in countries that produce saffron. Therefore, this device is very usable in countries such as Iran, India, Spain, and Afghanistan. But this gadget is not limited to these countries; the sale and buy of this luxury gadget is very high in all countries that have a high consumption of saffron.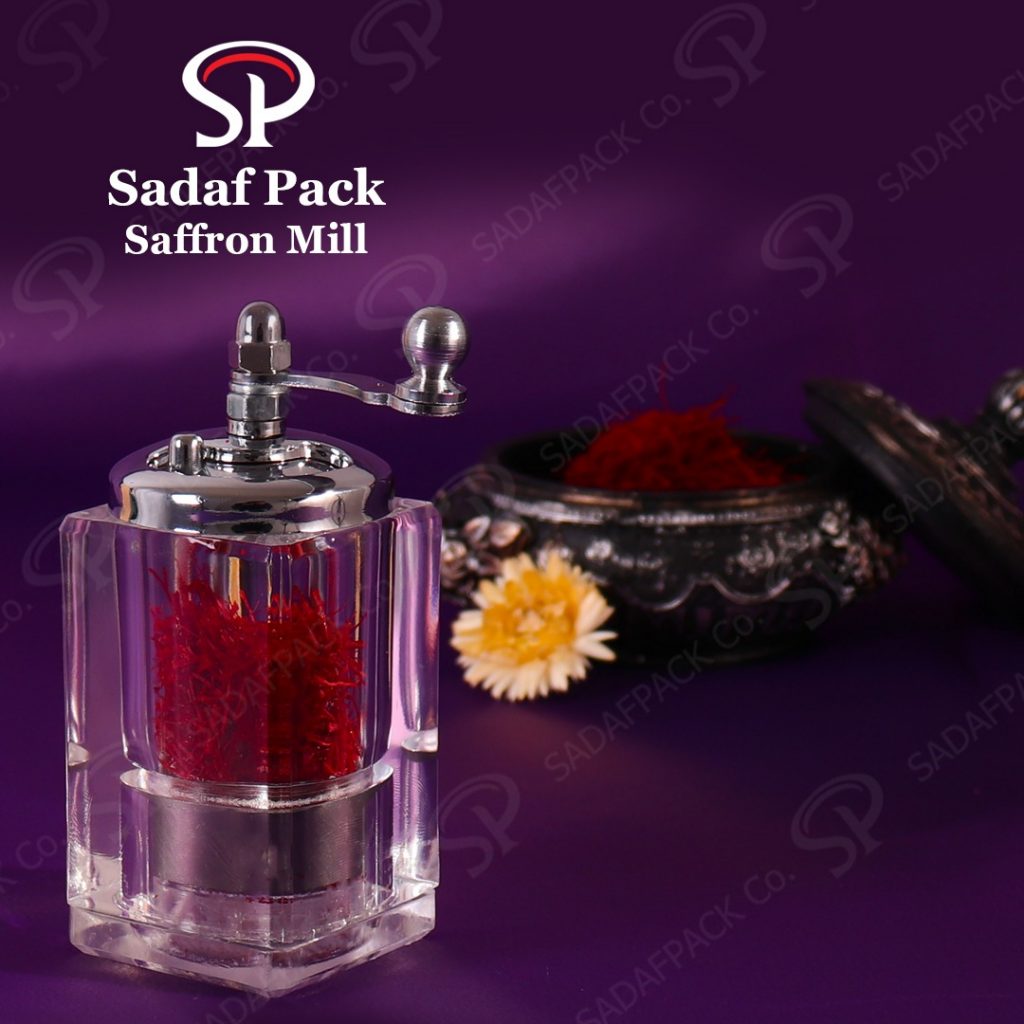 5. Sadafpack Company's saffron mills
Sadafpack Company presents various types of saffron mills in different sizes by evaluating the customer's needs and global standards and meets your needs by offering luxury and usable saffron mills. Sadafpack's saffron mills are available in 7 models. For more information please contact us with following numbers.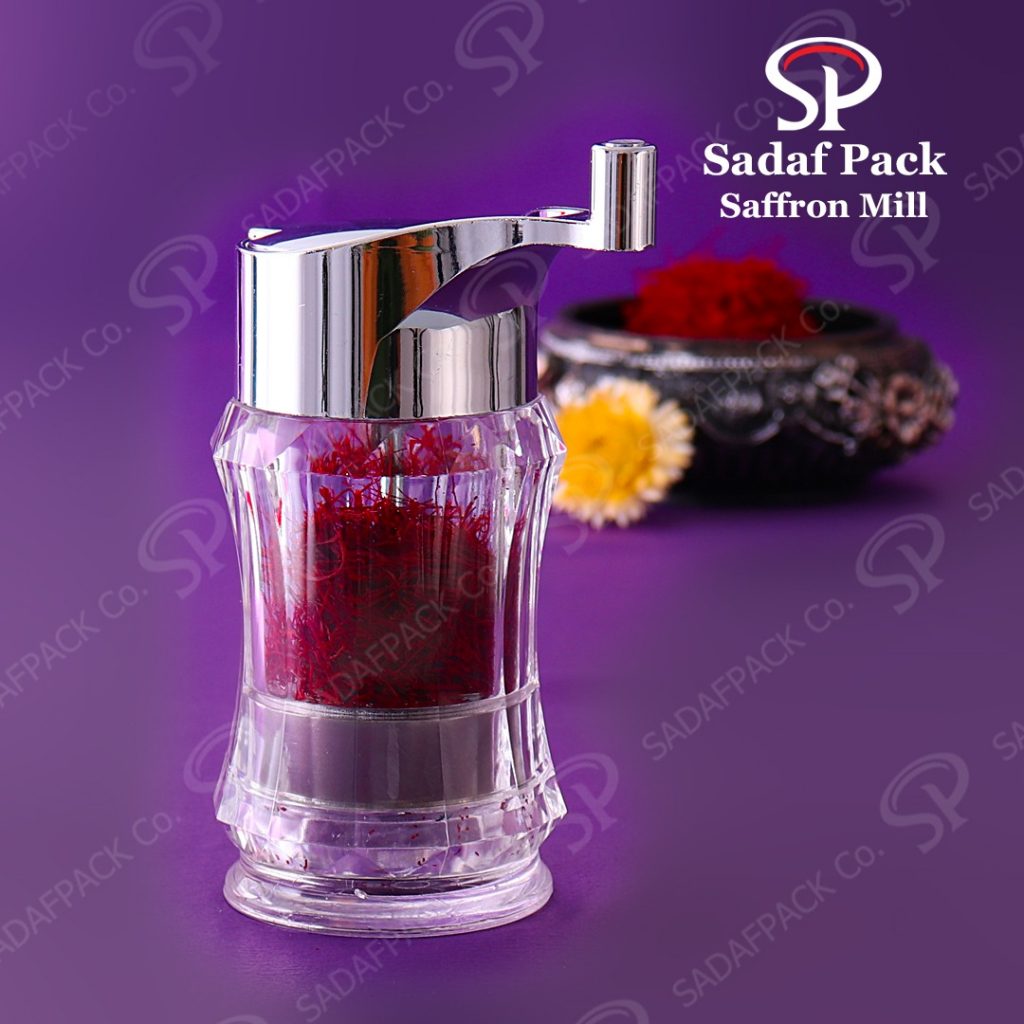 more videos on SadafPack YouTube
You may like to read these article:
This post is also available in: العربية (Arabic)