Saffron is a valuable plant that was first cultivated in Iran and then, other countries started cultivating it as well. This valuable and colorful plant is so popular with people around the world that it has turned into a huge and successful industry. Saffron packaging containers have become very useful in the modern era. A variety of types and designs are used for saffron packaging. The present article introduces some Saffron Packaging Machines. However, considering the world standards, saffron packaging is no longer carried out by the human workforce and various machines are employed for saffron packaging. The present article is about the saffron packaging machine and explains their performance. This article is highly recommended for saffron packaging manufacturers and saffron exporters.
Saffron packaging machines are classified into 3 classes :
1. Shrink Saffron Packing Machine 
1.1. History of Shrink Saffron Packing Machine
Human beings have always been interested in placing their tools and stuff such as clothes, food, money, and jewelry, close to each other and in a collection. During the last four decades, with the development of petrochemical industries and increase of Saffron Packaging Manufacturers, the manufacturers of fruits and nuts and saffron packaging containers together with production units coated their products as a single item or a collection of items by heating a layer of a PVC, polyethylene, propylene, etc. film. This process is carried out by a Shrink saffron packing machine. Shrink packaging is one of the oldest Saffron Packing Machine in the saffron packaging industry and has been considered since ancient times in Iran and Afghanistan. Most of the Saffron Packaging Ideas can be packed with Shrink Packing Machine.
1.2. Mechanism of Shrink Packing Machine
The saffron packaging method by Shrink packing went down well with customers because it was cheap, fast, and enjoyed a high-quality plus it provided safer transportation. Shrink packing operation in the industry is carried out through a thermal tunnel with warm air current flowing inside it. Considering the film and nature of Shrink film, when the film around the product is exposed to the current of hot air, the film stretches and completely compresses the saffron packaging containers and prevents them from moving and protects saffron or any other product.
1.3. Shrink Packing Machine Nylon
Any Shrink film possesses its own specific properties. For instance, Shrink's polyethylene film is less transparent and has more strength, and PVC film is more transparent and beautiful and less strong. Nowadays, Shrink packaging machines are used in all industries including saffron and dried fruits and nuts packaging.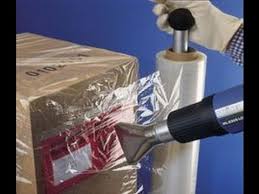 2. Skin Pack Machine
2.1. Shrink Packing Machine Performance
This saffron packaging machine uses a thermal system for packaging fruits and nuts and saffron containers. These operations are carried out using carton and mica sheets. The machine generates heat to form the mica sheet and mold it into the packaging saffron and seals the mica sheet to the carton (since the mica sheet is still hot and it adheres to the carton). More precisely, at first, we place the Packaging Container on the carton and put it inside the machine so that the mica sheet that was already placed inside the machine is softened by heating molds around the product and adheres to the carton. (Sometimes for the mica sheet to have a stronger adhesion to the carton, special adhesives are put on the carton). Some Saffron Traders design the Skin Pack of their containers the same as their Saffron Packaging Design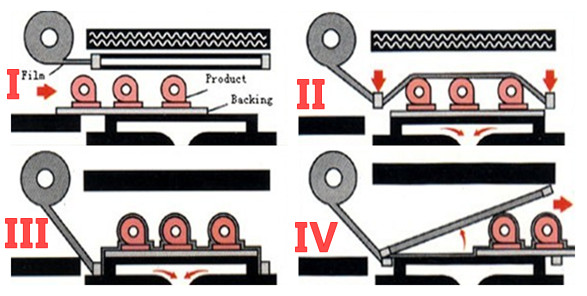 2.2. Skin Pack Machine Properties
Simple operation and packaging a variety of products without changing the shape of their mold
Clear, beautiful, and embossed packaging
Preventing any pollution and dust from entering the package
3. Vacuum Saffron Packaging Machine
Vacuum saffron packaging machines, evacuate a large amount of air from the saffron packaging container and closes its lid, and packages the saffron containers. Considering that vacuum saffron containers' packaging helps saffron to have the minimum exposure to the air, it preserves the quality of saffron for a longer time and fewer damages are inflicted on the saffron and their containers by the passage of time. To carry out vacuum saffron containers' packaging, saffron packaging containers must be Saffron metal Tin-Box so that the saffron container packages are not damaged during the process. Glass saffron Jar is not suitable for this type of packaging since they are so fragile. This saffron packaging machine preserves the saffron besides making saffron containers and saffrons more beautiful. This type of Saffron Packaging Machine is very common among the exporters and people of Spain, India.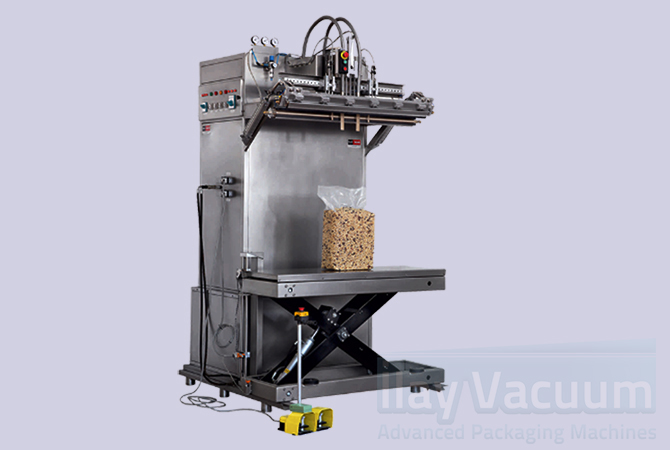 more videos on SadafPack YouTube
more photos of saffron packaging containers on Pinterest
You may like to read these article:
Advantages Of Saffron Glass Jar
Every thing about saffron mortar (information, and price)
This post is also available in: العربية (Arabic)